RESEARCH ARTICLE
Int J Pharm Bio Sci Volume 7, Issue 3, 2016 (July-Sept), Pages:288 - 292
EVALUATION OF ANTICONVULSANT ACTIVITY OF MENTHA PIPERITA LINN AQUEOUS AND ETHANOL EXTRACT IN WISTAR ALBINO RATS.
LATHA .K , UMA MAHESWARI, MS AKSHAYA, A K VELARUL, S SURAPANENI, KRISHNA MOHAN
DOI:
[Download PDF]
Abstract:
Our main objective of this study is to find the anti-convulsive activity of Mentha piperita Linn aqueous and ethanol extract in waster albino rats. The study was started after obtaining the institute animal ethics committee approval. The Wister albino rats of either sex with 200 - 250gm was obtained from the central animal house of the institution. For MES induced seizure- Rats were divided into 4 groups. Each group was having 6 rats. MES seizure was electrically induced by means of an Electro convulsiometer. 150mA current was delivered transauricularly for 0.2sec, to produce tonic hind limb extension in animals. Suppression of tonic hind limb extension was taken as a measure of efficacy of the drugs in this test. Onset and duration of tonic hind limb extension was noted and compared in all groups. The aqueous and ethanol extract (400mg/kg & 400 gm/kg), normal saline and standard drug (phenytoin) was administered to test, control and standard groups by orally respectively, 60 minutes before application of MES. For PTZ induced seizure- PTZ (60mg/kg, ip.) was used to induce generalized clonic or tonic convulsion. After the injection of PTZ, all the rats were observed for 30 min to detect the onset of generalized clonic or tonic convulsion. The onset of convulsion and the number of animals convulsing within the observation period were noted. The ability of the plant extract to prevent or delay the onset of the convulsion in the animals was taken as an indication of anticonvulsant activity. Diazepam (4mg/kg) was used as the standard drug. Percentage of seizure protection and mortality was measured. All the drugs were given orally. Values were expressed as mean ± SEM from 6 animals. Statistical difference in mean was analyzed by one way ANOVA. It was found to be significant in both MES & PTZ induced animal models. Mentha piperita linn aqueous and ethanol extracts were found to be effective in decreasing MES & PTZ induced seizures.
Keywords: Mentha piperita linn, MES seizure, PTZ induced seizure, hind limb extension.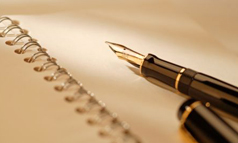 Pharmaceutical Fields
| | |
| --- | --- |
| | Pharmaceutics |
| | Novel drug delivery system |
| | Nanotechnology |
| | Pharmacology |
| | Pharmacognosy |