RESEARCH ARTICLE
Int J Pharm Bio Sci Volume 7 Issue 3, 2016 (July - September), Pages:100 - 110
TRIPLE-NEGATIVE BREAST CANCER: AN OVERVIEW.
SARVANTI R. BHAIRI, DEEPALI M. JAGDALE
DOI:
[Download PDF]
Abstract:
The term "triple-negative breast cancer (TNBC)" refers to the subtype of breast cancer and is defined by the lack of expression of genes for hormone receptors (estrogen and progesterone receptors) and human endothelial growth factor 2 (HER2) protein. Absence of these receptors makes the treatment difficult because the drugs tamoxifen and transtuzumab, which act on hormone receptors and HER2 respectively and inhibit cell division, can no longer be prescribed. Hence, conventional cytotoxic therapies remain the main treatment approach. Despite of sensitivity of tumor cells to cytotoxic agents, relapse and metastatis is commonly seen and also survival rate is poor. Considering all these problems, in the present review, we have discussed various types of TNBCs and its treatment approaches which includes surgery, chemotherapy and some targeted therapies such as poly(adenosine diphosphate [ADP]-ribose) polymerase inhibitors, tyrosine kinase inhibitors, mammalian target of rapamycin inhibitors, fibroblast growth factor receptor inhibitors, androgen receptor inhibitors, inhibition of trop-2, inhibition of JAK2/STAT3 pathway and gamma secretase inhibitors.
Keywords: Breast cancer, triple-negative, basal-like, epidemiology, targeted therapy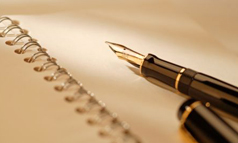 Pharmaceutical Fields
| | |
| --- | --- |
| | Pharmaceutics |
| | Novel drug delivery system |
| | Nanotechnology |
| | Pharmacology |
| | Pharmacognosy |