RESEARCH ARTICLE
Int J Pharm Bio Sci Volume 7, Issue 3, 2016 (July-Sept), Pages:274 - 287
PHYTOCHEMICAL SCREENING AND ISOLATION OF RUTIN FROM CEDRELA TOONA ROXB. LEAVES.
Dr. KINJAL, H. SHAH
DOI:
[Download PDF]
Abstract:
Air-dried, powdered material of the leaves of Cedrela toona Roxb. was successively extracted with the solvents of increasing polarity in a soxhlet apparatus and subjected to various qualitative chemical tests to determine the presence of various phytoconstituents like alkaloids, glycosides, carbohydrates, phenolics and tannins, phytosterols, fixed oils and fats, proteins amino acids, flavonoids, saponins. Total flavonoids content was measured with the 'Aluminum chloride colorimetric assay method'. Total Phenolic content in the aqueous and methanol extracts of leaves of Cedrela toona Roxb. were determined using the Folin-Denis method and expressed as mg of tannic acid equivalents per gram dry weight of extract. The various extracts of leaves of Cedrela toona Roxb prepared by successive solvent extraction were subjected to thin layer chromatographic studies to identify the number and nature of the chemical constituents present. The HPTLC was carried out to identify and to check the purity of raw herbal extracts as well as finished products.
Keywords: Cedrela toona, HPTLCD, Total flavonoids , Phytoconstituent, Rutin.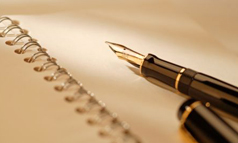 Pharmaceutical Fields
| | |
| --- | --- |
| | Pharmaceutics |
| | Novel drug delivery system |
| | Nanotechnology |
| | Pharmacology |
| | Pharmacognosy |