RESEARCH ARTICLE
Int J Pharm Bio Sci Volume 7, Issue 3, 2016 (July-Sept), Pages:507-511
EMBRYO EXCISED CALLUS INDUCTION AND RHIZOGENESIS IN LINUM USITATISSIMUM L.
SWATI PRAKASH SAKHARE, VIJAY D. MENDHULKAR
DOI:
[Download PDF]
Abstract:
Linum usitatissimum popularly known as Flax or Linseed is an economically important crop grown for food and fiber and belongs to family Linaceae. However, it has gained the interest of researchers due to its nutritional and medicinal value. In the present study, in-vitro rhizogenesis and callogenesis were exclusively reported from the excised embryos of Flax seeds. In the second set of the experiment, cotyledon formation and shoot induction have been achieved using incised seeds as explants. Growth regulators 2,4-dichlorophenoxyacetic acid (2,4-D) , Indole-3-acetic acid (IAA) and 6-Benzylaminopurine (BAP) alone and in combination were observed most effective. Also, the rate of callus formation has been found faster and in abundance with 8 % Sucrose in the Murashige and Skoog (MS) medium within 14 days of inoculation of the explants. Thus, the use of 8% Sucrose has proven as the most adequate energy source (Carbon) for the explants in the medium.
Keywords: Linum usitatissimum, Flaxseed, Embryo, Callus, Rhizogenesis, Sucrose.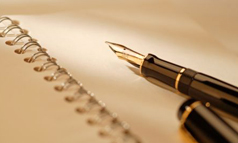 Pharmaceutical Fields
| | |
| --- | --- |
| | Pharmaceutics |
| | Novel drug delivery system |
| | Nanotechnology |
| | Pharmacology |
| | Pharmacognosy |