RESEARCH ARTICLE
Int J Pharm Bio Sci Volume 7 Issue 3, 2016 (July - September), Pages:589 - 593
A CASE STUDY -CORONARY ARTERY BYPASSES GRAFTING
G.E.MARGAREAT THATCHER MSC (N)
DOI:
[Download PDF]
Abstract:
Cardiovascular diseases (CVDs) are disorders of the heart and blood vessels and include coronary heart disease, cerebrovascular disease, rheumatic heart disease and other conditions. Four out of five CVD deaths are due to heart attacks and strokes. Individuals at risk of CVD may demonstrate raised blood pressure, glucose, and lipids as well as overweight and obesity.. In the 1980s, the prevalence of CABG increased and safety improved. Thoracoscopic harvesting of the left IMA was reported in 1998 by Duhaylongsod and minimally invasive and robotic surgical approaches were also developed currently, the number of CABG is declining from a peak of 519,000 operations in 2000 to an estimated 300,000 cases in 2012 Cardio vascular diseases currently are a leading cause of death in India. The Global Burden of diseases 2000 study reported an estimated mortality of 1.6 million in the year 2000 from coronary artery disease. However this mortality rate is on the increase. WHO has predicted a higher mortality rate by 2020 Cardio vascular diseases is the world's leading killer, accounting for 16.7 million or 29.2 per cent of the total global deaths in 2003. According to World Health Organisation (WHO) bulletins, 1.2 million Indians died from heart diseases in 1990 and it predicts that by 2010, 100 million Indians will have heart disease (25% of all cardiac patients global cardiac patient globally by 2020, This study will definitely help Nursing and paramedical Graduates in improving knowledge and skills to apply in practical to save the
life of patients with cardiac diseases.
Keywords: Artery, bypass, case, coronary, grafting, study.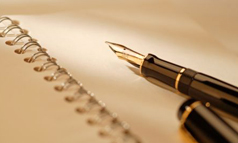 Pharmaceutical Fields
| | |
| --- | --- |
| | Pharmaceutics |
| | Novel drug delivery system |
| | Nanotechnology |
| | Pharmacology |
| | Pharmacognosy |